Specialty Models, Shower Pans & Bases
Model#: B6032SH-MS 7 3/4″ Shower Base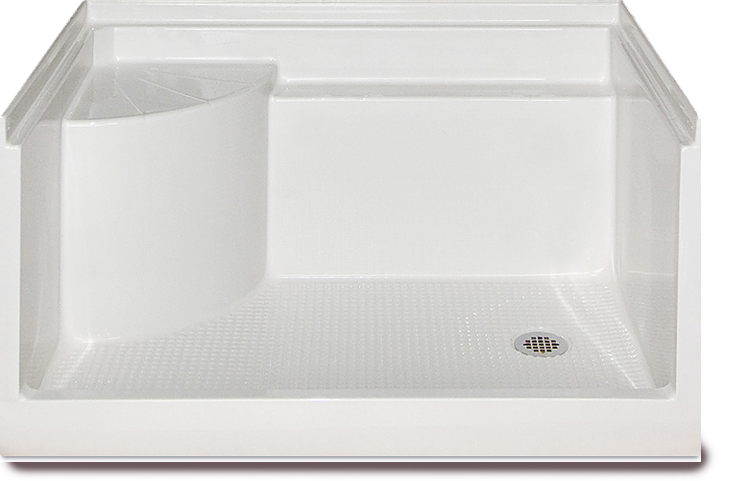 Shower base is molded from a single sheet of cross linked, sanitary grade acrylic without any joints or seams. The advantages of this one-piece construction is greater rigidity, lessens pre-installation damage, cuts costly maintenance and best of all, there are no places for mold to grow.
The enclosure inside dimensions are 56″ wide x 28″ deep x 22″ height. The outside dimensions are 60″ wide x 31″ deep x 24″ height. The approximate weight of the unit is 100 pounds.
Meets ANSI Z124.2 and is NAHB (National Association of Home Builders) listed. Unit has a flame spread of less than 30 (class B).
Options:
• Molded in Seat
• Fold-Up Seat
• Low Entry 7 3/4″ Threshold
• Barrier Free Threshold
• Custom Drain Location
• ADA Configuration
Available:
• 36″ Interior
• 48″ Interior
• 60″ Interior
• 60″ x 32″ Tub Replacement OD
• Custom Sizing
< Previous | Products | Product PDFs | Next >